OPENING HOURS
2024 Dates Coming Soon
Friday: 9:00am – 4:00pm
Saturday: 9:00am – 4:00pm
LOCATION
International Convention Centre
14 Darling Drive,
Darling Harbour NSW 2000
EMPOWERING YOU TO LIVE YOUR BEST LIFE
Care Expo Sydney connects you to the Care community
This diverse industry and consumer exhibition showcases products, services and facilities for the support and care sectors. Come face-to-face with the care community to grow your brand awareness. Build your customer database, let people know what you do and how to reach you turning exhibitor patrons into returning clients.
At the expo you will get a highly targeted audience where you can showcase your product and services, while expanding your network with other providers. Keep informed of current and upcoming changes in the industry as well making the most of education opportunities from each events diverse speakers programmes.
Care Expo, I would say it would be a ten out of ten. It has brought the right people to our door so they can understand Simply Helping.
To go to all the different providers it takes a lot of time. When you are caring for a disabled person, it is already time consuming… to have all the providers and everything in the one place, it makes life much easier. Not everything that you see on the internet you can make decisions about, you do have to have a look and touch.
The organising and communications leading up to the event were without fault. The process of bump in was well arranged and overall the event was an easy one to negotiate all around.
ARE YOU INVOLVED IN ONE OR MORE OF THESE CATEGORIES?
IF SO, CARE EXPO IS HERE FOR YOU, YOUR BUSINESS AND YOUR CLIENTS.
BUILD FOR CARE
Design their world as you build for care. Showcase your business with accessible renovation and building ideas for home, workplaces or schools, and provide expert advice.

PLAN FOR CARE
When planning our future of care, we all deserve to select from the best. Showcase your business offerings that allow more choice and more control, and feature support and planning experts to help integrate care into the lives of locals.

FINANCE FOR CARE
Finances should never determine our health care. Step in front of our local communities and be the experts ready to lighten the load. Showcase your business products and services to helps others navigate financial challenges when it comes to healthcare.
INNOVATE FOR CARE
Let's showcase the future of innovation! Put front and centre your businesses state-of-the-art technology and showcase how it will add ease to our lives and to the lives of those around us.
FOOD FOR CARE
It's time to take a bite into the future of food! Showcase the variety of life across all elements of food alternatives and services, highlighting the options to continue to enjoy food with ease – it's a delicious way to CARE!
LEARNING FOR CARE
Broaden our minds, improve our care. With so many educational opportunities for those wishing to step into the health industry, we want to see your business offerings of training pathways.
SUPPORT FOR CARE
We all want to be informed and confident with our choice when selecting support services. Highlight your business options tailored to our strengths and journeys, and help our communities get on with life.
TRANSPORT FOR CARE
Showcase the best options in transport accessibility and help our communities retain their independence. Guide them to take the wheel as they select transport for care.

THERAPY FOR CARE
You never have to walk alone. Showcase your business services to support through therapy. Help empower individual to find solutions.

EXERCISE FOR CARE
Help individuals put their best foot forward and take control of health. Showcase your business products, services and solutions, ready to bring out the best in all of us.

DOCTORS FOR CARE
Are you a medical team, specialist or association ready to go the extra mile for our local community? Showcase your business to highlight that their care is in the best hands possible and reassure confidence.
COMMUNITY FOR CARE
Help to find a sense of belonging and connection with others. Whether it's through share lived experiences, hobbies, backgrounds or a common cause, showcase your business services to link those with similar passions and guide them to become a part of a community.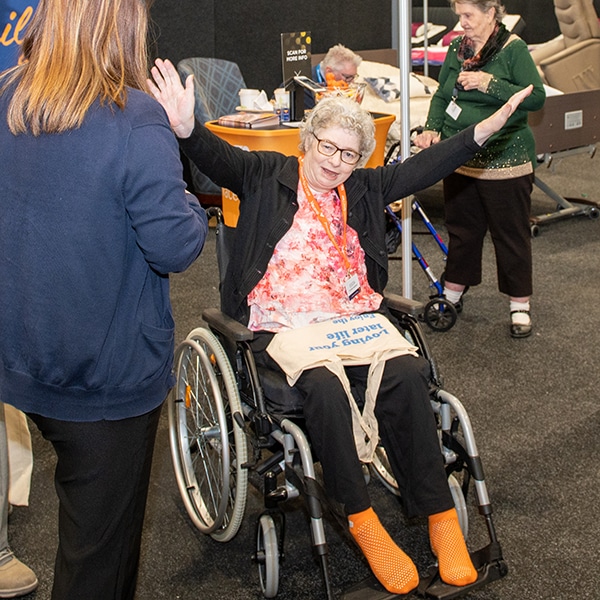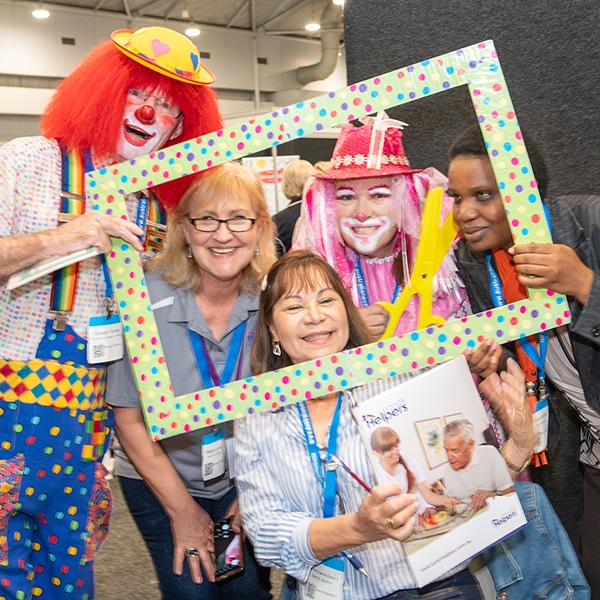 Exhibitor Enquiries
Site bookings for the 2023 Care Expo's are now open.
Companies interested in exhibiting in 2022 are encouraged to contact Australian Events Marketing at their earliest convenience.
FREECALL 1800 671 588